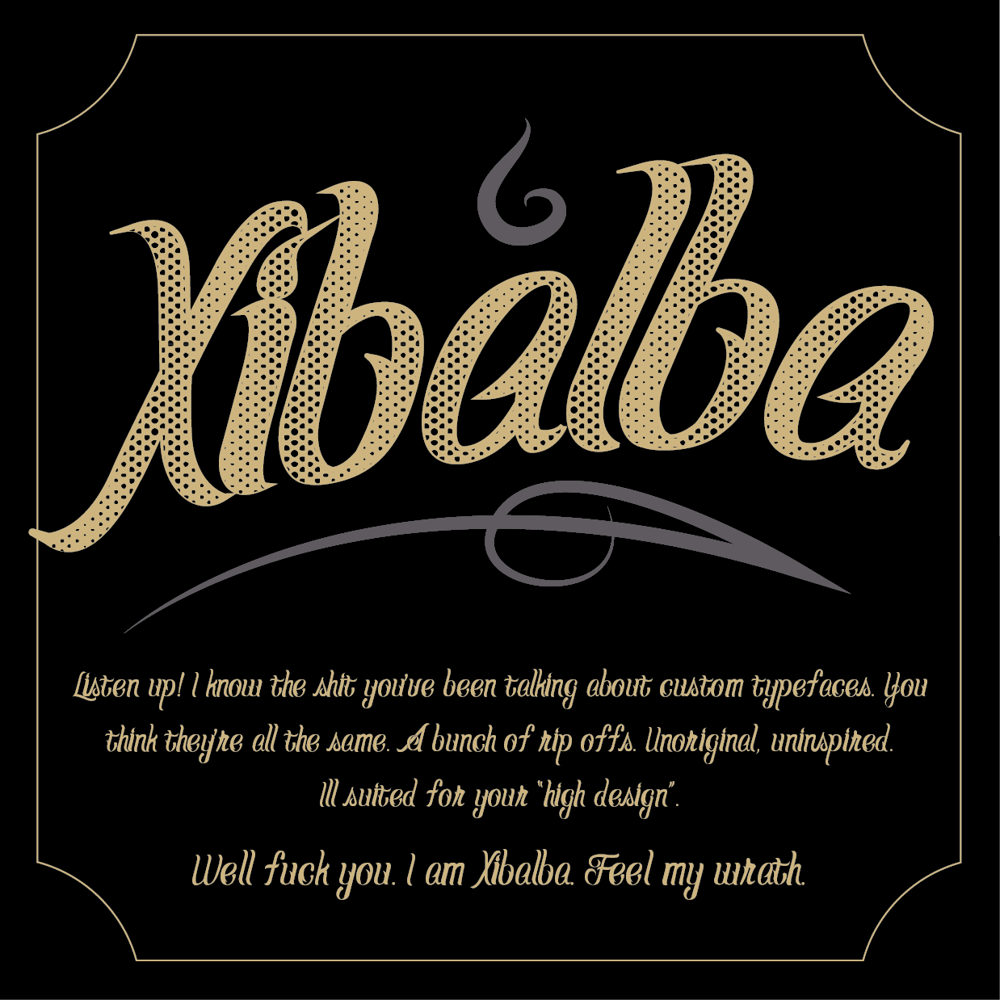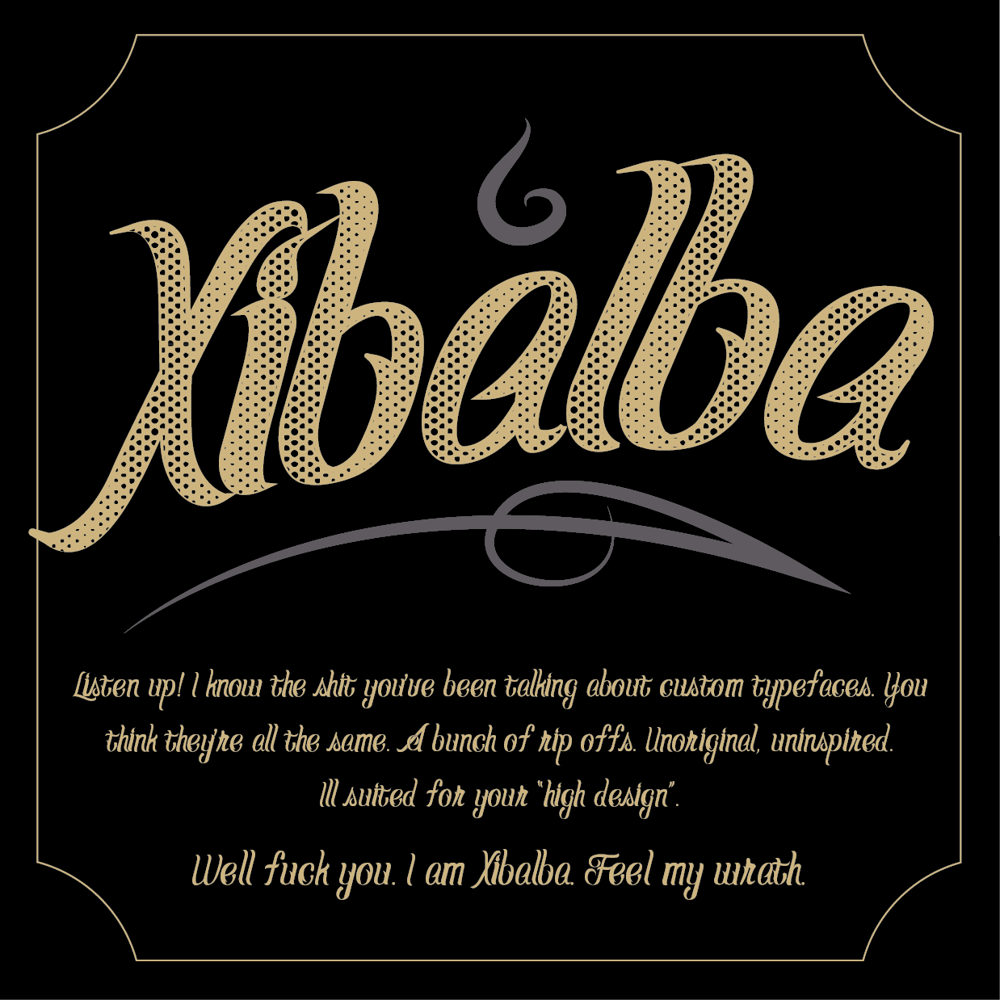 Xibalba - A Custom Hand-Lettered Typeface
$12.00 / On Sale
Listen up! I know the shit you've been talking about custom typefaces. You think they're all the same. A bunch of rip-offs. Unoriginal and uninspired. Ill-suited for your "high design."
Well fuck you. I am Xibalba. Feel my wrath.
Xibalba is a casual brush style script with a modern urban feel. She works well for short display sizes with a bit of embellishment as well as smaller sizes for short supporting copy as well. Enjoy!